Get multiple offers on your Home With the Push of a button.
We connect sellers with multiple buyers and options, giving you maximum confidence!
Offers from Instant Offer Companies
All options for selling your home
The best option for YOU with our expert help
Do you want to see
how many buyers

we have looking for a home like yours?
JPAR really is different and takes technology to the next level to better help serve all of our clients. Enter your address below and find out!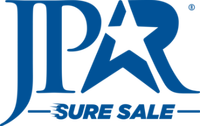 Convenience. Speed. Predictability.
JPAR understands you have options. Our technology allows our agents to walk you through all your selling opportunities, including getting multiple offers from Instant Offer Companies and buyers looking for homes like yours. If you want a quick cash offer on your home - let us advise you on the best path for your unique circumstances. We help you assess the surety, speed, convenience, and - of course - financial benefit of all selling opportunities.
* Selling process and cost estimates are based on internal and industry data for the markets in which Instant Offer companies operate.
Sell for Maximum Market Value
The tried and true process to maximize your net, using JPAR Lists. Our blend of exceptional service, leading edge technology and powerful marketing means more money in your pocket.
Traditionally, buying a new home has often been contingent on selling your existing home. JPAR Trades makes that a thing of the past –now you can buy and move into your new home first, and sell your existing property after.
Sell Quickly, Minimum Hassle
There are an increasing number of iBuyers in our market. The JPAR Instant Offers allows you to quickly get and compare all available instant offers from iBuyers.
JPAR agents are all REALTORS® and are held to a higher standard & code of ethics.
We give our agents exclusive software that allows them to match buyer clients within the JPAR network to your listing.
Our listings are on 100's of websites giving your home maximum exposure.
JPAR closed 7.6 billion dollars of real estate volume in 2021.
We have a productivity standard ensuring you're getting a serious agent.
We have a productivity standard ensuring you're getting a serious agent.
We are the fastest growing franchise in the country.
Every JPAR agent is given the latest in tools and technology to keep them current with the latest industry trends.
"If you are looking for a Realtor who gets to know you personally, who is willing to go above and beyond to help, Jacqueline is hands down one of the best Realtors, if not the best! Our Family has moved countless times in the past, and no other Realtor holds a candle to what she has done to help on a professional level and a personal level! She went above our expectations (which are high for Realtors, given our history with them) she helped stage our home, she did an amazing job at marketing our home, and all while taking into consideration our personal needs! She is super easy to get in touch with and was always available when we needed her."
Tammie Randolph
for Jacqueline Davis
"We were first-time homebuyers and she made the process go so smoothly. She was always available for us to ask questions! She was so funny and so down to earth. You can tell she really cares for her clients! I would definitely recommend her to anyone looking for a smooth process while purchasing a home! She even became a friend of mine on Facebook and keeps up with our family! we couldn't have chosen anyone better!"
Hannah Colemen
for Vicki Viers
"Working with Toni was a "rewarding pleasure". She was totally engaged from the first phone call, always on time, responsive day or night. Her grasp of the market, on point, guidance and advice, invaluable! Toni kept me informed on a timely basis and was my advocate through the entire process. I engaged Toni to buy a house and the experience was so superb I chose her again to sell my old house. Toni sold my house in the midst of the Covid-19 pandemic on the 5th day listed! Toni's excellent negotiation skills resulted in the builder paying for a fence valued at $10K. She also assisted and provided guidance during the loan process. If you are looking for the total agent and for me a person I could totally trust Toni Dashko should be your first choice!!"
Cindy Hallman
for Toni Dashko
"Simply the best. We used Team Barrineau to buy a house, sell it a couple of years later, and buy our next house. There is no one who will work harder for you to sell or find the house of your dreams. Extensive knowledge of the real estate process, how to make your home stand out when selling, and really take the time to listen and help you find the home you are looking for. I would go nowhere else for buying or selling."
Vance & Robyn Bowden
for Scott Barrineau